Concerts 2014
It looks like 2014 will turn out to be our biggest and best year so far. We have added two more concerts, one in October and one for November.
Here is the line up for Concerts at First Baptist at Port Crane
---
August 15, 2014-Legacy Five
Set this date aside. This is going to be a very special concert. You will not want to miss it.
This will be a very special weekend for friends of Pastor and Nancy Baker as we celebrate having them at First Baptist of Port Crane for 25 years..
---
September 4 & 5, 2014-Triumphant Quartet
What can I say, They were our first group in 2008, They are by far the most loved group we have had. And Top Quartet for the past 5 years in the Singing News Fan Awards. Free tickets will be available mid-late July.

Click Here To Visit Triumphant Quarter's Website
Tickets Are Needed for Triumphant:
Tickets available July 1st by phone, call 800-965-9324.
Online visit www.iTickets.com
Non-refundable service fees apply
Direct link to order tickets will be:
iTickets.com/events/320971

---
October 3, 2014-Beyond the Ashes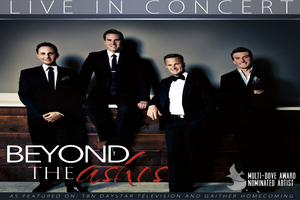 This is a younger male trio with a little more contemporary gospel sound. Very much like the Ball Brothers, they have something for everyone. One of the members, Casey Shephard lived in Binghamton for a few years and served as worship pastor for one of the larger churches in our area.

Click Here To Visit Beyond The Ashes Website
---
November 6, 2014-The Mark Trammell Quartet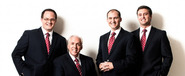 These guys were with us last October. I had more people come up to me after the concert and say you have to bring them back. Mark Trammell sang with the Cathedrals and he continues in that great Southern Gospel style.

Click Here To Visit The Mark Trammell Quartet Website

This Web Page Created with PageBreeze Free HTML Editor